February 9, 2021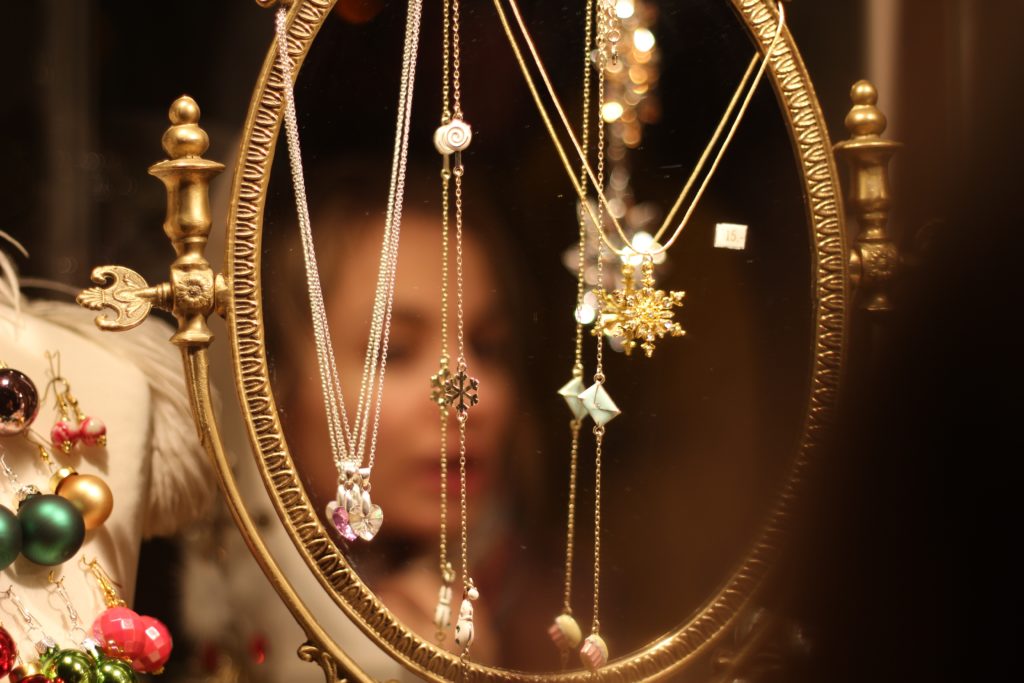 So you're not entirely sure what to do with the jewelry you've inherited from a loved one. If you love the memories attached but the piece itself doesn't quite work for you, it may be time to offer it to someone who will thoroughly adore it. 
In parts one and two of our inherited jewelry series, we talked about what to do with the passed down pieces that you'd like to keep. In this post, we'll dig into what to do when it's time to let go.
Appraise:
assess the condition of your piece
Your piece may be ready for its next owner, or it may need some TLC. Either way, it's critical to have the particulars sorted out so you can be knowledgeable enough to figure out the next phase of its life. 
Before you decide whether or not to free your jewelry up to someone else, sorting out the particulars will help you gain the knowledge to figure out the next phase of your jewelry's life. Getting an accurate and timely appraisal is the most pivotal factor in specifying this. If your ring is gold, you'll need to know how many carats it is and what kind of metals it's made up of, which is a surprisingly inexpensive and simple test to have performed. Which carat is the diamond on that pendant? How precious are the rest of the stones? Professional jewelers can answer all of your questions with easy and affordable tests, and assessing the value of each element will help them appraise the piece as a whole.
If you have inherited loose stones, which frequently happens, it's a good thing to know what type of stone it is, the clarity, cut, carat weight, etc. It's actually straightforward to get to the bottom of the information about your gem with a quick appraisal. All of your questions can be succinctly answered and more.  
Gift:
personalize pieces for new generations
If the piece you inherited isn't suiting your needs, it may feel fitting to gift it to someone close to you who'll cherish it for years to come. Not only is it in your lineage, but it's also coming from you.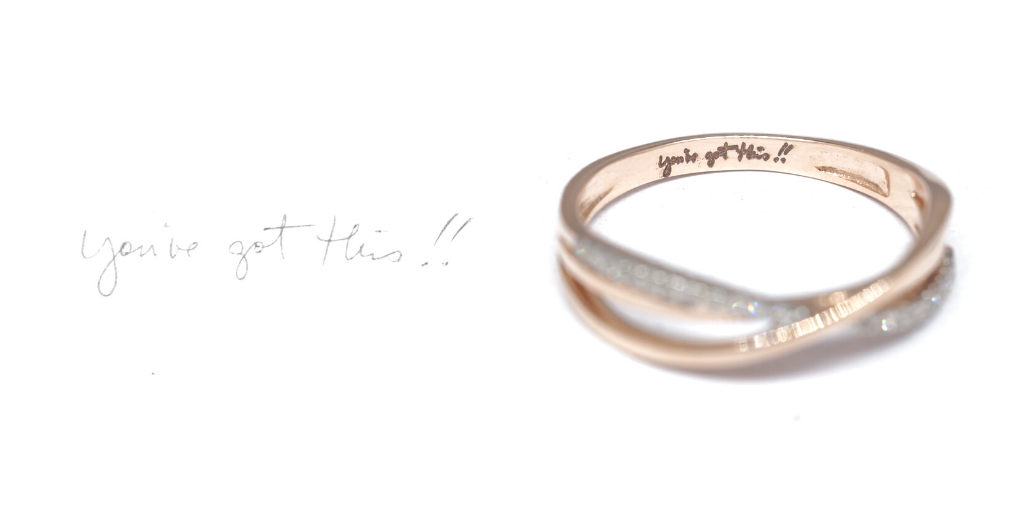 Make the gift extra special by engraving it with their name, initials, or a special message that will touch their heart. Placing an anniversary date on the inside of the band could be the icing on the cake for a wedding ring. Or think about adding a meaningful phrase to a pendant or locket. Engraving could tip the piece over from something they may or may not wear to something unique and personal that they'll wear regularly and hold in high esteem. 
Sell:
let go of pieces you're ready to part with
Sometimes there isn't the right person to give your inherited jewelry to; but if it's time to pass it along, selling it is always an option. This way,  you'll be able to rest easy knowing that whoever purchases it will fall in love with it, plus you'll be fairly compensated. Heirlooms are dear to us, so it does require some thought. But when you're ready to sell, there are solid steps you can take. 
It's important to calculate the best time to sell, which is particularly easy if your piece is gold, since you can monitor the market prices online. Gold is a wonderful asset because its value stays relatively stable over time, often even through economic downturns. Be sure you're working with a reputable buyer, even though the options seem endless. You've got to do your research first. If you have jewelry with the stones removed and you're sure the design doesn't have a powerful resale value, you can always sell for scrap, too.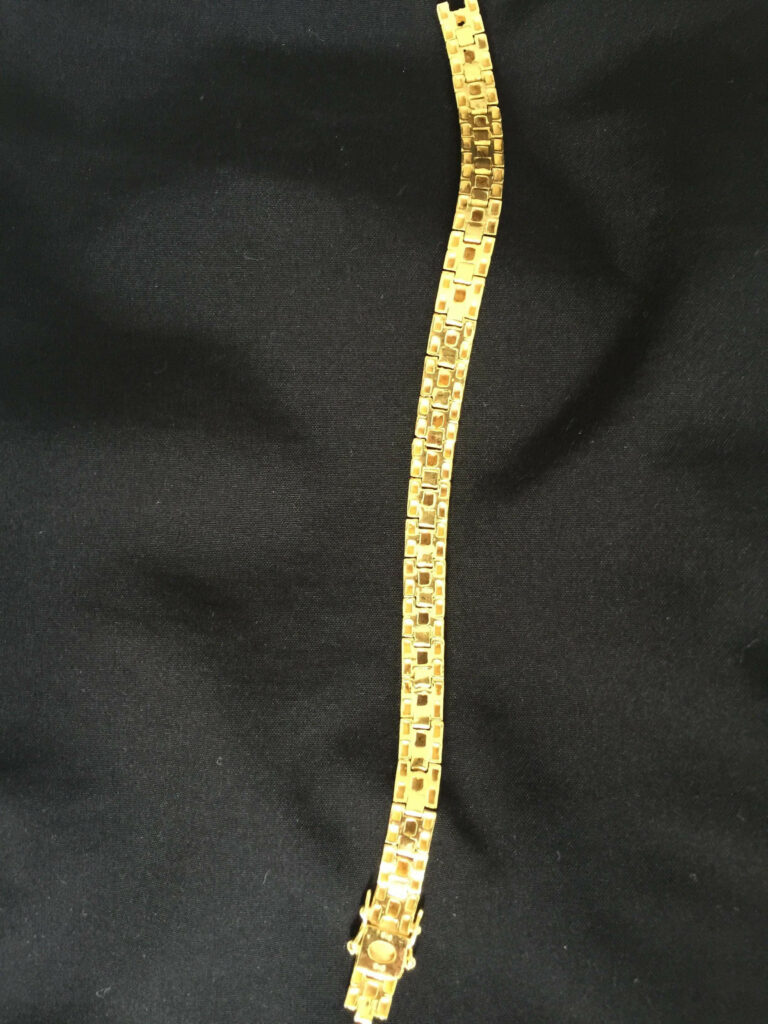 Of course you can sell a piece as is, but you can also work with a jeweler who'll go through and clean and repair it so that it's returned to its former glory. This way you can more likely receive a higher bid for it. There are plenty of places to sell your jewelry online without even leaving the comfort of your own home. 
Whether you decide to gift, sell, or simply get to know the value of your piece before making a decision, know that there are many avenues for each option. It's a wonderful treasure to restore a piece of inherited jewelry, as we discussed in Part 1, and it becomes all the more meaningful to redesign and breathe new life into it, per Part 2. A restored piece is a way to honor the past, and redesigning keeps an eye on the future. Depending on what you intend to do with each item you inherit, it takes time to decide and weigh the alternatives. We hope this series on inherited jewelry gives you food for thought as you embark on your journey. If you're ready to begin any of these processes, fill out the form below to get a head start.
How can we help?












— Please select one –I have a custom jewelry project in mindI would like to enquire about a repair, conversion or renovation serviceI would like to get started with a 3D CADI have jewelry and/or gemstones I need to get appraisedI would like to learn more about the custom jewelry processSomething else
SHARE
Ten articles before and after
The Easiest Ways to Travel with your Jewelry
Tips when shopping for jewelry online
All About Southwestern-Style Jewelry
Historical Jewelry: All About Ancient Egyptian Jewelry
Developed A Jewelry Metal Sensitivity? Here's What You Need To Know
Top 5 Unique Ways to Display Your Jewelry
Redesign Inherited Jewelry: Breathe new life into pieces you'll want to wear (Part 2) Redesign Inherited Jewelry
10 Wedding Ring Engraving Ideas to Get You Inspired
How to Find the Right Wholesale Vendor for Jewelry Repairs and After Sales Service