Jewelry Customization & Supply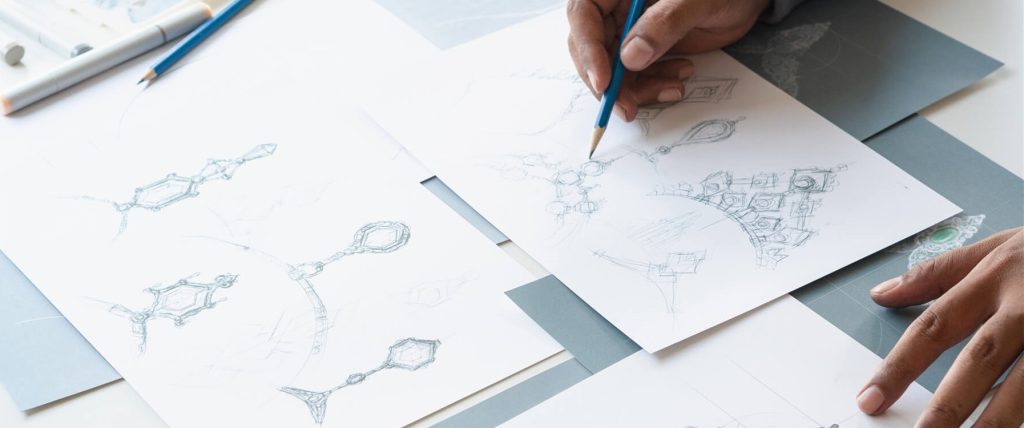 Churinga Jewelry Factory provides professional jewelry customization services to customers worldwide. I am also a jewelry supplier in China. Here, I will introduce the entire process of Churinga jewelry customization to you:
Your Design Philosophy
You only need to use the contact information left on the website to contact us, you can fill out a form, email, or WhatsApp. Our sales manager will contact you as soon as possible. Next, provide your design concept to the sales manager, including any sketches or images you may have. Customizable items include necklaces, rings, pendants, bracelets, earrings, and more. At this point, you can communicate any questions about jewelry
Choose your materials and product requirements
We offer a variety of materials to choose from, including 925 silver, 316L&304 stainless steel, brass, white copper, and natural gemstones. You can also specify any other details, carving or stone settings. The production effect of the product is also different, including high polishing, aging effect, environmentally friendly black paint blackening, electroplating gold, black, rose gold, blue, and so on. Packaging can also be carried out according to your requirements.
At this point, we will provide a rough quotation for the product, and the budget of the price will allow you to decide whether to continue working with us.
Confirm Design
Our designers will collaborate with you to transform your ideas into 3D rendering, allowing you to see the appearance of the finished product. After viewing the 3D rendering, you can provide any necessary feedback and make adjustments until you are satisfied with the design. After the design confirmation is completed, we will proceed with the generation of samples. The sample production time is approximately 10-25 days, which will depend on the material and production effect you choose.
Churinga Jewelry Sample Production Process
Sample delivery
After your jewelry customization is completed, our team will contact you in a timely manner. You can designate a courier company or we can directly arrange the best courier we can cooperate with to deliver it to you in a timely manner. When you receive your own product, you can give us any feedback so that you don't have to worry about the difference between the bulk product and the sample when producing jewelry in bulk.
At Churinga Jewelry Factory, we are proud of our commitment to quality and customer satisfaction. We not only customize jewelry, but also wholesale jewelry. So you don't have to worry, please contact us immediately to learn more about our jewelry customization services