Stainless Steel Emerald Jewelry
Emerald Jewelry in Stainless Steel: Showcasing Natural Beauty and Fashion Charm
Emerald, the king of gemstones, has captured the hearts of countless jewelry enthusiasts with its lush green hue and natural beauty. In today's world, as the fashion industry increasingly focuses on environmental sustainability, emerald jewelry in stainless steel has become increasingly popular. These dazzling pieces of jewelry not only showcase the allure of emeralds but also highlight the versatility and appeal of stainless steel as a material.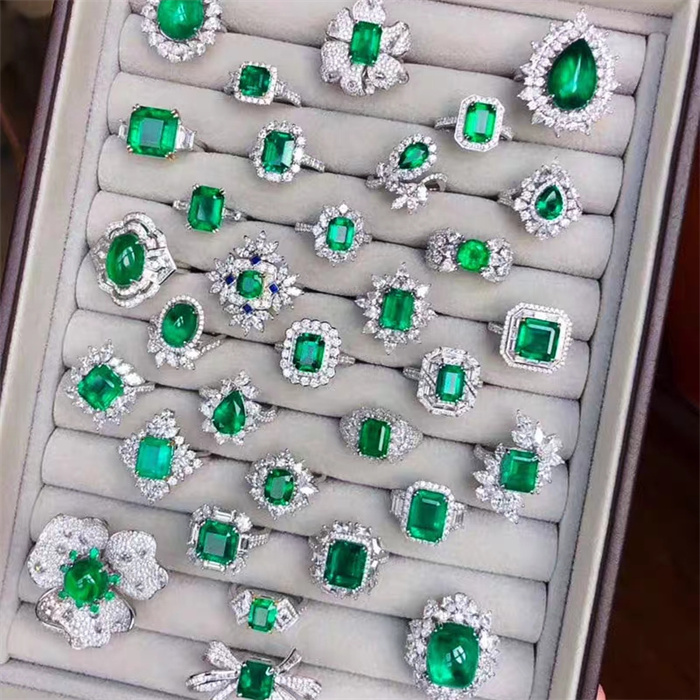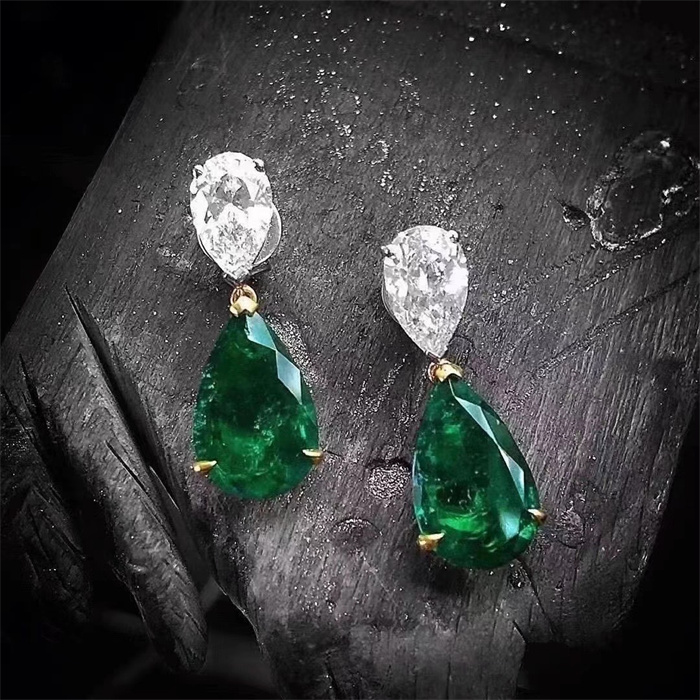 Emerald jewelry sets are a perfect choice for those seeking a coordinated and elegant look. Whether it's a necklace and earrings set or a complete ensemble including a bracelet and ring, emerald jewelry sets in stainless steel offer a stunning combination of style and durability. The lustrous green emeralds complement the sleek and modern aesthetics of stainless steel, creating a captivating and sophisticated ensemble.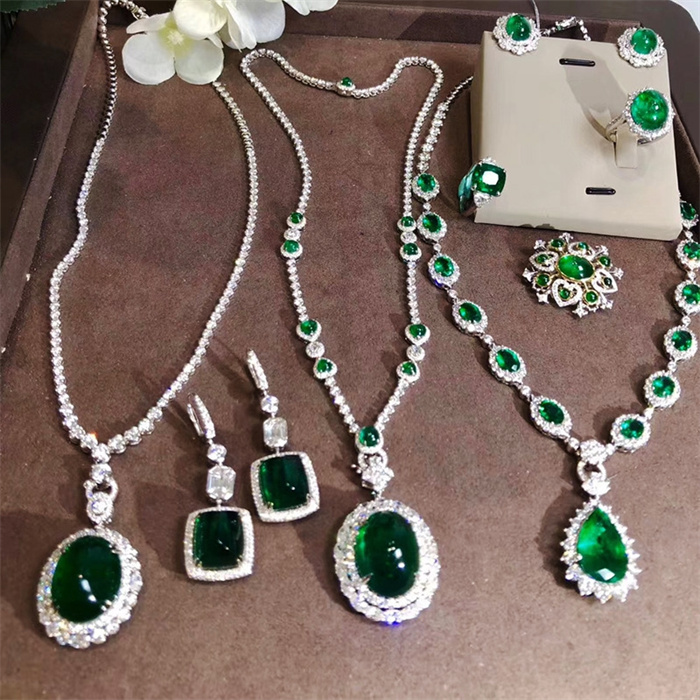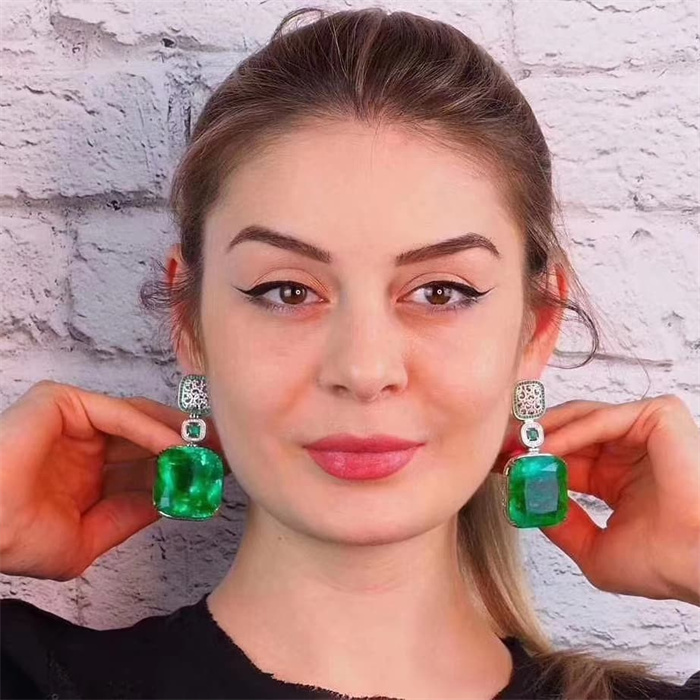 Women emerald jewelry, emeralds have transcended gender boundaries, making their mark in men's fashion as well. Men's emerald jewelry in stainless steel exudes an air of sophistication and strength, making it a popular choice for those seeking to add a touch of refinement to their attire. From emerald-studded cufflinks to bold statement rings, men's emerald jewelry in stainless steel effortlessly blends timeless elegance with contemporary trends.
Combining the elegance of emeralds with the richness of gold, emerald, and gold jewelry in stainless steel creates a striking contrast that elevates any outfit. The radiant green of the emerald beautifully complements the warm glow of gold-toned stainless steel, resulting in a luxurious and eye-catching combination that exudes luxury and opulence.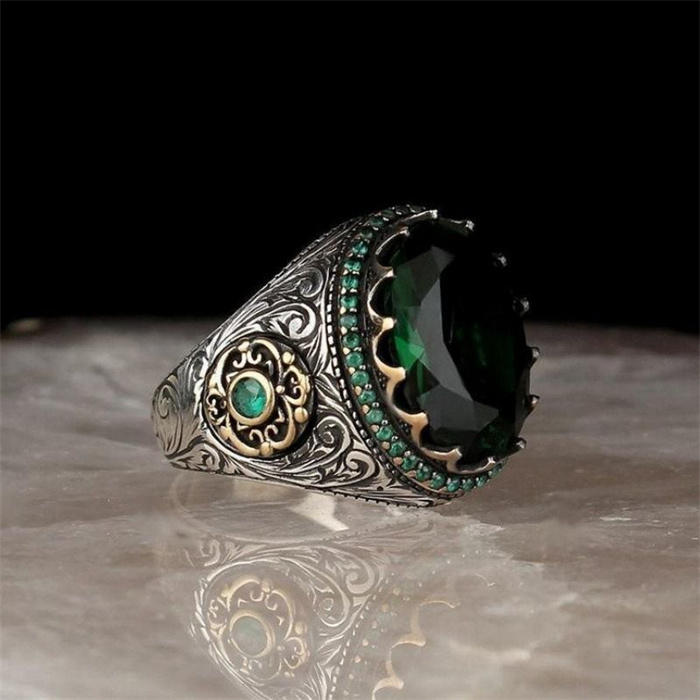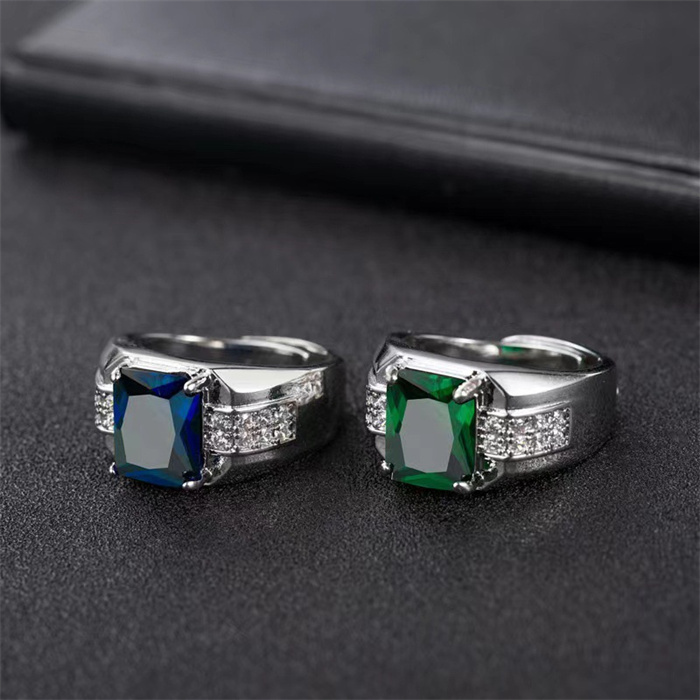 For those with a penchant for vintage styles, vintage emerald jewelry in stainless steel offers a nod to the past while remaining relevant in modern fashion. Vintage-inspired designs, intricate filigree work, and the timeless allure of emeralds come together in these unique pieces, making them a coveted addition to any jewelry collection.
Emerald jewelry necklaces in stainless steel are versatile and elegant accessories that can enhance both casual and formal looks. A delicate emerald pendant suspended from a stainless steel chain exudes understated sophistication, while a bold emerald statement necklace becomes the focal point of any ensemble.
The combination of gold and emerald in stainless steel jewelry results in a harmonious blend of luxury and affordability. Gold-toned stainless steel complements the rich green of emeralds, creating an exquisite and opulent appearance without the high price tag of solid gold jewelry.
Jewelry emerald rings in stainless steel are a symbol of timeless love and devotion. Whether as an engagement ring or a gift for a special occasion, an emerald ring in stainless steel carries a sense of significance and sentimentality that transcends trends and fads.
In conclusion, emerald jewelry in stainless steel is a captivating choice for those who appreciate the allure of emeralds and the durability of stainless steel. With a wide range of styles, from vintage-inspired designs to modern and minimalist pieces, emerald jewelry in stainless steel effortlessly blends natural beauty with contemporary fashion, making it a must-have for any jewelry enthusiast. Whether it's an emerald jewelry set, a statement necklace, or a cherished emerald ring, these pieces are a timeless expression of elegance and style.
About Jewelry
Jewelry has been a cherished form of adornment and personal expression for thousands of years. From ancient civilizations to modern societies, jewelry holds cultural, historical, and emotional significance, making it much more than just decorative accessories. Here, we delve into the fascinating world of jewelry, exploring its history, materials, styles, and significance in today's world.